Junior High kids are discovering their identity in Christ, the Church, the family, and the community together with their parents. This is the perfect time to discover with your kids, and we are developing resources to help you guide them as they discover who God made them to be.
Parent:
Mobile Devices
Parent Cue App - The Parent Cue App is designed to help every parent do something each week to help move their child toward a deeper faith and a better future.
RightNow Media - Gateway has access to an extensive, new video library called RightNow Media!This site has videos for everyone—kids, youth, parents, married couples, college students, single adults, working professionals—all aimed at helping you grow.
Parent Cue Website – Parent Cue will remind you why what you do is so important. To help you focus on what matters most.
Books for Parents
Books for Junior Highers
We want these students to walk away with these core truths:
I have a personal faith journey with Jesus
I love God by loving others
God created me for a purpose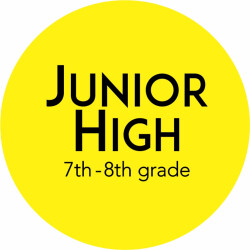 View other parenting resources in Parent Pathway