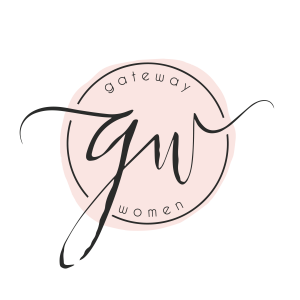 Women's Ministry is for every woman at Gateway and beyond - a place of encouragement, growth and friendship.
Join us for what's coming up and follow us on Facebook and Instagram.
Upcoming events:


---
Join Gateway Women for the God of Deliverance Study by Jen Wilkin. This 10-week study will begin Sunday September 11 (12:30 PM) and Wednesday September 14 (9:30 AM and 7 PM). Register for your group today! Your leader will reach out as the first day of the study approaches.
Childcare will be available for Wednesday AM & PM sessions by reservation. Register children here.
Order your workbook: Amazon ($19.99) | Mardel ($15.99)
---
Spring 2023 Women's Retreat
Q: What does $215 include?
A: This price includes 2 nights in a double occupancy room (with 2 full-size beds) at Camp Allen, 5 meals (Friday night-Sunday morning) and a wonderful retreat with Gateway women!

Q: Can I pay less than $215 to register?
A: Yes! We realize that not everyone can pay $215 today. For that reason, you may reserve your spot with a $50 deposit and pay as you're able until January 9, 2023. On this date all payments become non-refundable but are transferrable.

Q: What if I want to pay more than the $50 deposit, but less than the full $215?
A: The registration form allows you to pay either $50 or $215 - nothing in between. We have a separate form that will allow you to pay any amount you'd like toward your registration. Use it anytime between now and January 9, 2023 to make payments on your balance.

Q: Are there additional costs?
A: Other than travel to Navasota, all additional costs are up to you! There are a few activities available during free time provided by Camp Allen that are an additional fee, as well as a gift shop. We also will offer an optional $15 t-shirt on the registration form.

Q: Can they accommodate my dietary needs?
A: Camp Allen serves buffet-style meals 3 times a day with "built-in accommodations for most dietary needs plus 24/7 access to a complimentary beverage station featuring tea, coffee, and juices." If you have specific questions, contact Camp Allen at 936-825-7175.

Q: How will roommate assignments work?
A: If you know who your roommate will be, you can list her on the registration form (and make sure she registers ASAP - before Tuesday if she pre-registered, or Tuesday if she did not). If you do not know who you'd like to room with yet, don't let that keep you from registering! Save your spot, and we will be happy to help with roommate assignments later.

Q: What are the times for the retreat?
A: Our first meal will be Friday evening, so arrive before then. We will leave before lunch on Sunday. More exact times will be nailed down and shared as the retreat approaches.

Q: What if I have more questions!
A: Please ask us! Email with any questions and we will do our best to add clarification.
---