Every Saturday, 8:30 AM - 4:30 PM
This is a great opportunity to grab your small group, your neighbors or your co-workers. There are hundreds of families who need support in our immediate area. Get with your friends, sign up and help your neighbors and our community recover from the effects of devastating storms.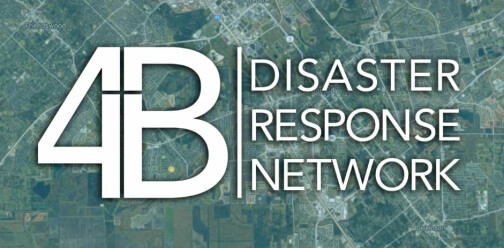 4B Disaster Response Network lines up the projects, gets the supplies and tools prepared. All you have to do is show up with a flexible and willing heart! One of their experienced staff will work with you to bless those affected by storms and help them get back in their homes. No experience is necessary, but skilled labor and tools are greatly appreciated. Minimum volunteer age is 12, and all volunteers under 18 must be accompanied by an adult.
Sign up at 4bresponse.org/volunteer.
For more information, contact Eva Go.