Sunday, July 31, 2022, 9:30 AM - 10:45 AM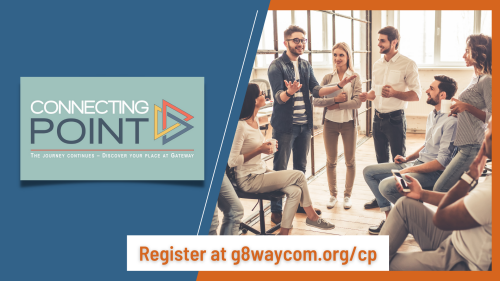 How are you really doing? Do you feel that you are experiencing joy and peace? Are you showing patience and kindness? How's your self-control these days?
Being connected with a growing and healthy church family should contribute to experiencing a life of purpose. Others should be able to see the difference in you just by watching you. That's what a deepening relationship with Jesus and with his followers should do in your life.
If you aren't there yet, maybe it's time to dig in a little bit. We invite you to explore ways to lean in with others in your church family and check out Connecting Point.
Check out opportunities to gather in groups.
Learn about your spiritual gifts and which Dream Team positions can add purpose to your life.
Discover online tools that are here to help you grow
Discover ways to get started or go deeper in your personal time daily with God.
Connecting Point is held at 9:30 AM in the Life Center. Register today and we'll send you an invite to the next scheduled class.