Ministering to the Homeless in Clear Lake
What can I do?
Sign up yourself, your family or your Journey Group or Life Group to provide and serve a meal for approximately 20 people. View the Volunteer Calendar and sign up.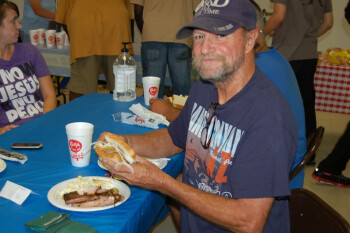 In addition to meals, The Mercy Tree assists our clients by providing clothing, sleeping bags, toiletries, backpacks and other necessities. These items are donated by individuals, groups, businesses and partner organizations and are distributed to the clients, as needed. You can drop off your donations at Gateway Monday to Thursday from 9 am to 4:30 pm.
Want to learn more?
Contact Gina Evans or call 832-661-2823 to ask questions!